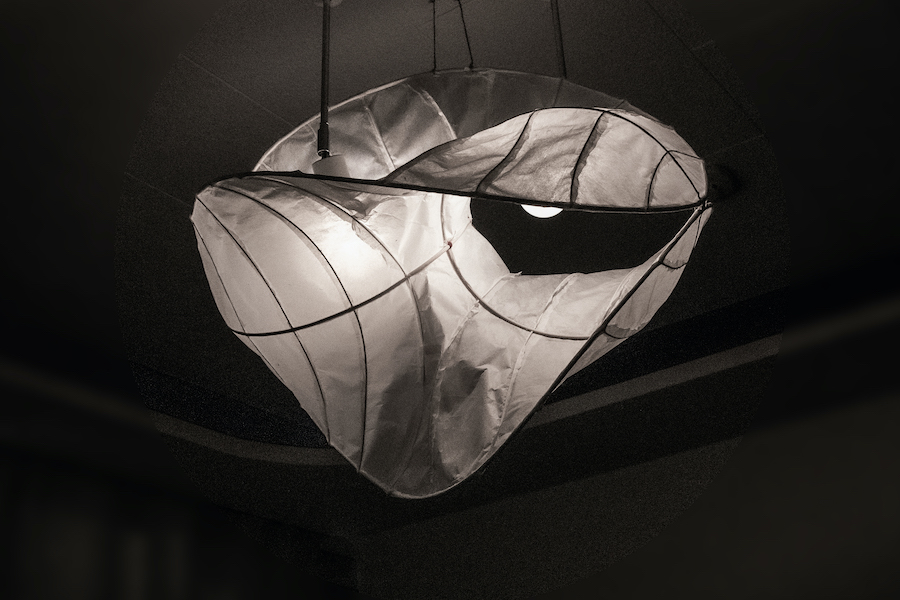 We designed a ceiling light comprising a lampshade made of a rattan frame and Japanese paper. The two lights stretch in the directions of what is called 'skew lines' in geometry, lines that do not intersect and are not parallel, lighting up the space broadly. The shape of the light was inspired by a structure that emerged in our material experiment using metal mesh.
POETIC CURIOSITY is working on designing structures and products using a variety of natural and artificial materials. Please
contact
us if you are interested in working with us.