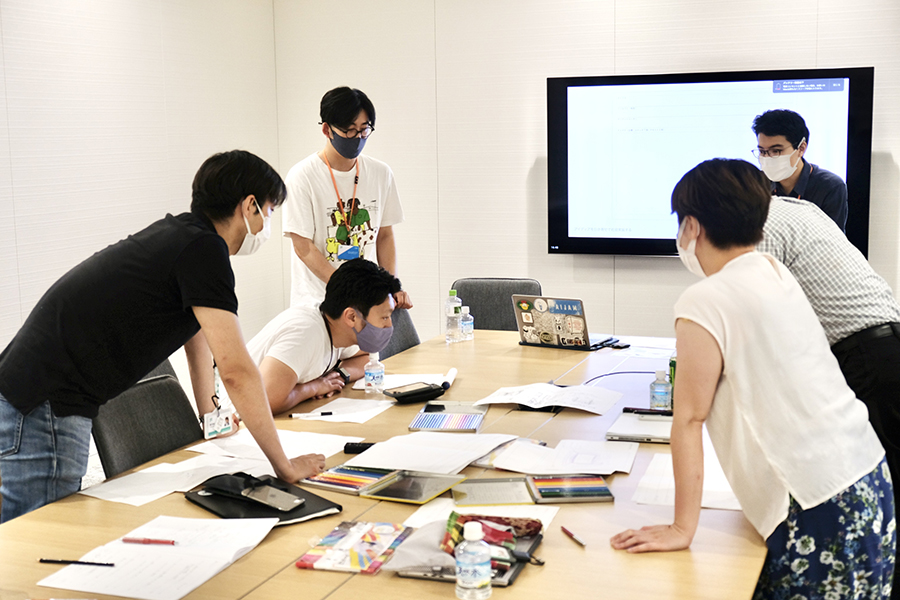 POETIC CURIOSITY developed and delivered a two-day design workshop for a Tokyo-based manufacturing company. The workshop explored how poetic curiosity, the theme of our studio, can be applied to developing seeds of new business.

Participants explored the flux of mood in their favourite everyday practices, such as shopping and cooking. Through verbalising and illustrating the emotional transition, they sought the essence of joy and uplifting moments from a first-person perspective.

In a time when our informal and serendipitous communication is decreasing due to the pandemic, the workshop also provided a timely opportunity for the employees who have never worked in the same department before to know each other better.