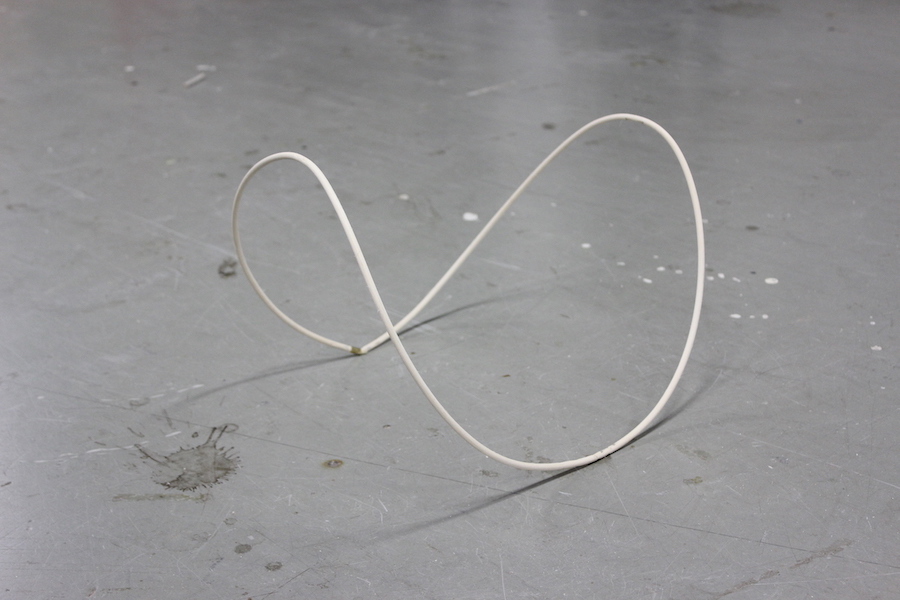 Material Experiment / 2018-
Rattan Workshop is an ongoing practice of the studio which is to explore the poetic potential of the materials through experimenting with them without pursuing a predetermined purpose.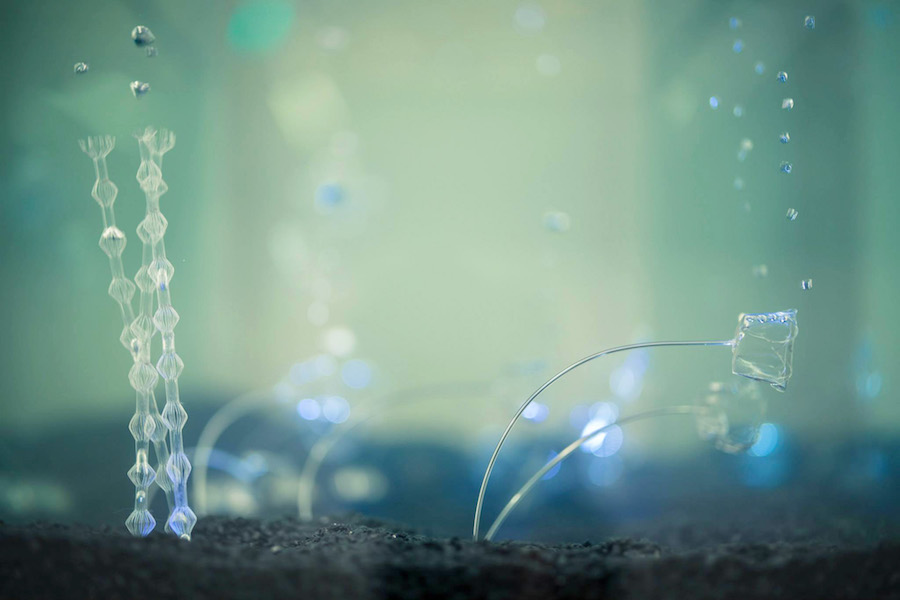 Artwork / 2014-
Created by Kensho in collaboration with Komatsu Kosei, PUWANTS is an installation of plant-inspired sculptures that dance with air bubbles in water.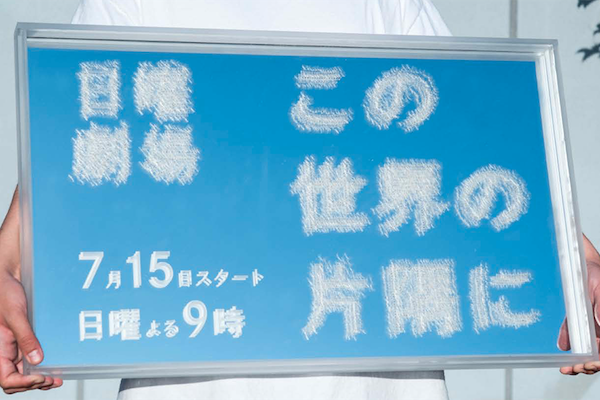 Artwork / 2017
Commissioned by TBS, a Japanese broadcasting company, Yusuke visualised the title of their new TV drama, featuring dandelion fluffs, an iconic object that appeared in the drama.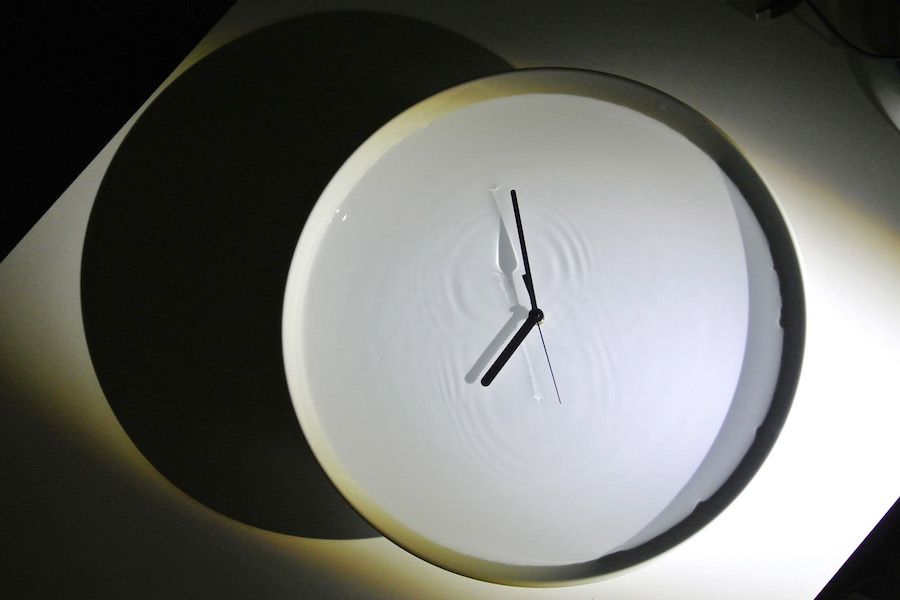 Artwork / 2013-
Ripple Clock was created for installation and as a concept for product design of a clock indicating the accumulation of time by generating ripples every second.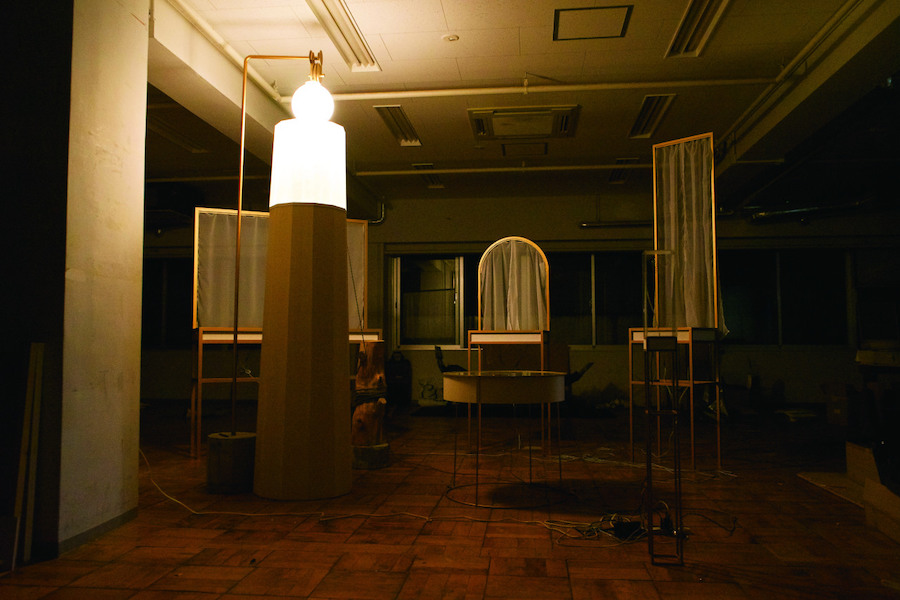 Installation / 2018
Poetic Structure comprises three pieces of furniture that were designed by Yusuke to communicate his poetic imagery in the form of the interaction with everyday objects.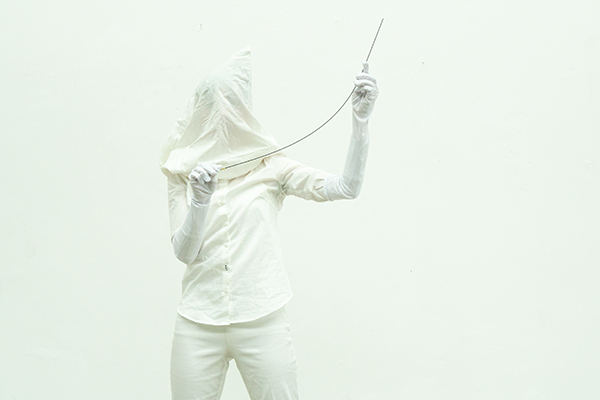 Design Research / 2018
As a part of Kensho's PhD design research project, product designers explored alternative movements of everyday objects in collaboration with puppeteers.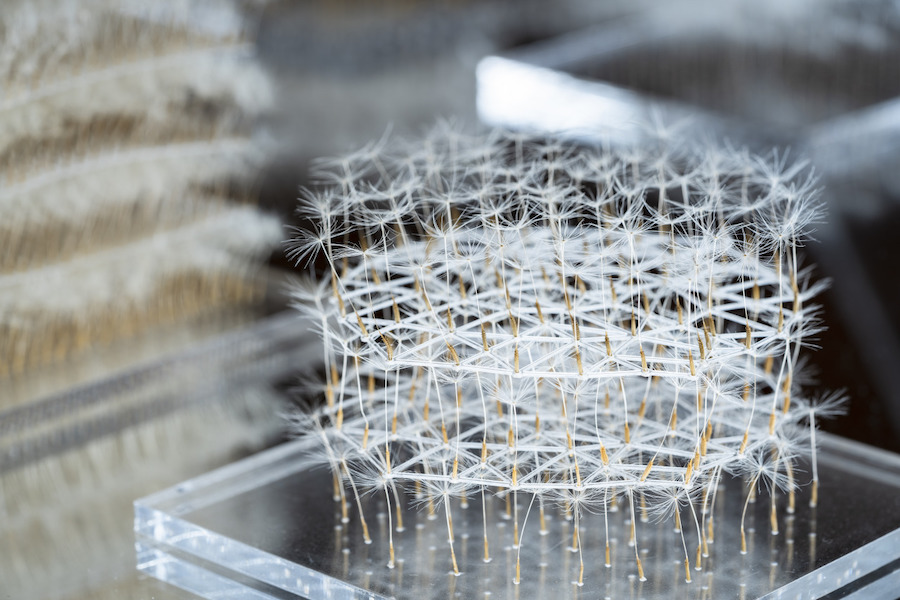 Artwork / 2018
Yusuke developed his work 'Building A Breath' and created urban scenery made by more than 10,000 dandelion fluffs. Received Tokyo Midtown Award 2018 Grand Prix.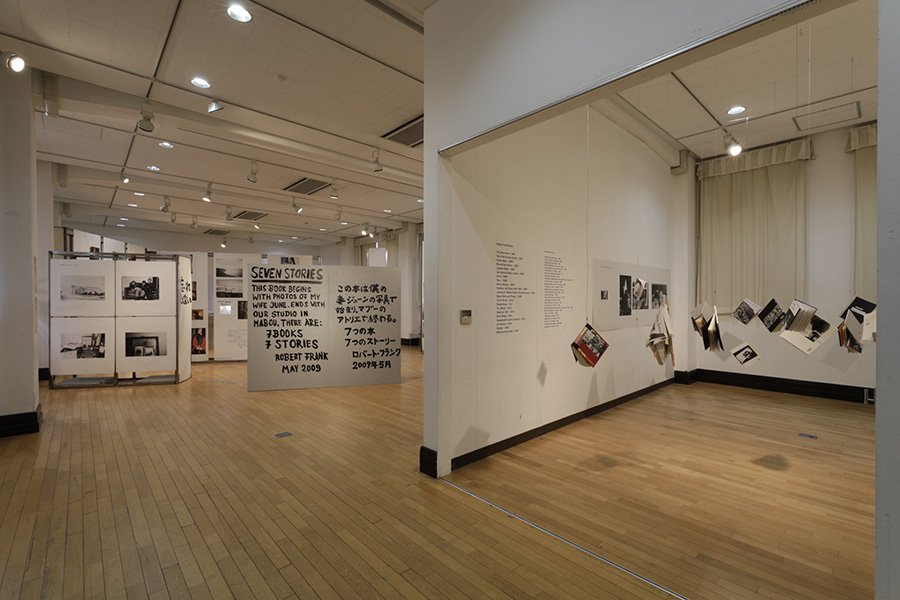 Exhibition Design / 2016
Yusuke designed the exhibition that traces the history of the collaboration between Robert Frank and Gerhard Steidl held at Chinretsukan Gallery of Tokyo University of the Arts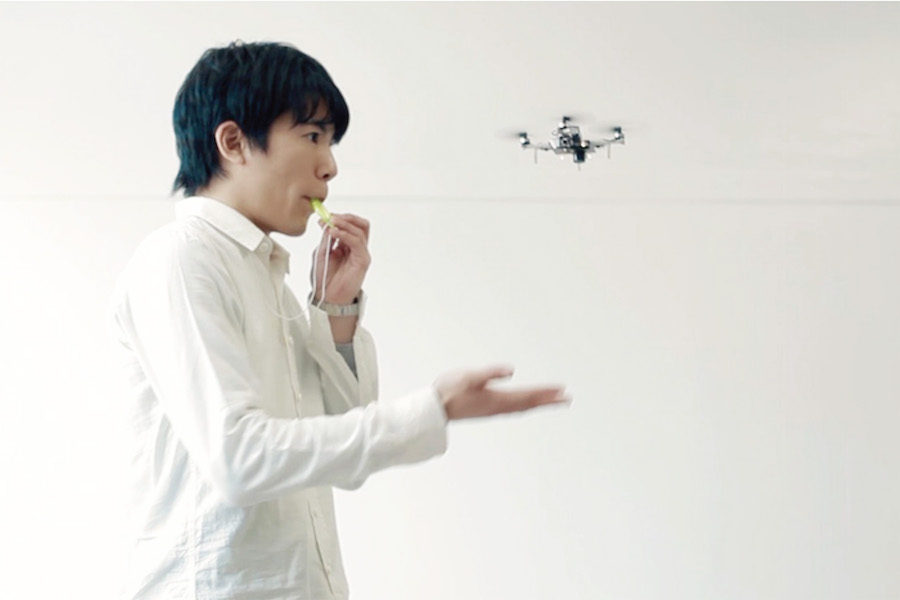 Interaction Design / 2018
Exploring a natural and direct interaction with an aerial robot, Kensho created an interaction which enables people to interact with a drone just like playing catch.