OBU-creation
オブ・クリエーション
Material Experiment
Client: Obuse-machi, Nagano Prefecture
2021-
Material Experiment
Client: Obuse-machi, Nagano Prefecture
2021-
This project began with a connection with Obuse-cho, Nagano Prefecture, a town famous for the production of chestnuts.
Chestnuts produced in Obuse are consumed for edible purposes such as chestnut confectionery. Chestnut peels, on the other hand, still have no fixed use and are disposed of industrially in quantities of around 200 tonnes every year.
This project explored new ways of reusing chestnut peels. By crushing, moulding and assembling chestnut bark, the project attempts to use it as a naturally derived material. Daily necessities and products derived from chestnuts, if created, will not only be an effective use of a natural resource, but may also be new products embodying Obuse's identity.
We, Studio POETIC CURIOSITY, produced samples of chestnut bark wood in its studio in Nishi-Kamata, Tokyo. We also delivered the samples to people living in Obuse and exchanged ideas on their uses and possibilities.
The following photography shows sketches of ideas associated with Obuse town arising from the discussions, which was exhibited at the Hokusaikan during the Obuse town event Dine-Art Obuse 2021.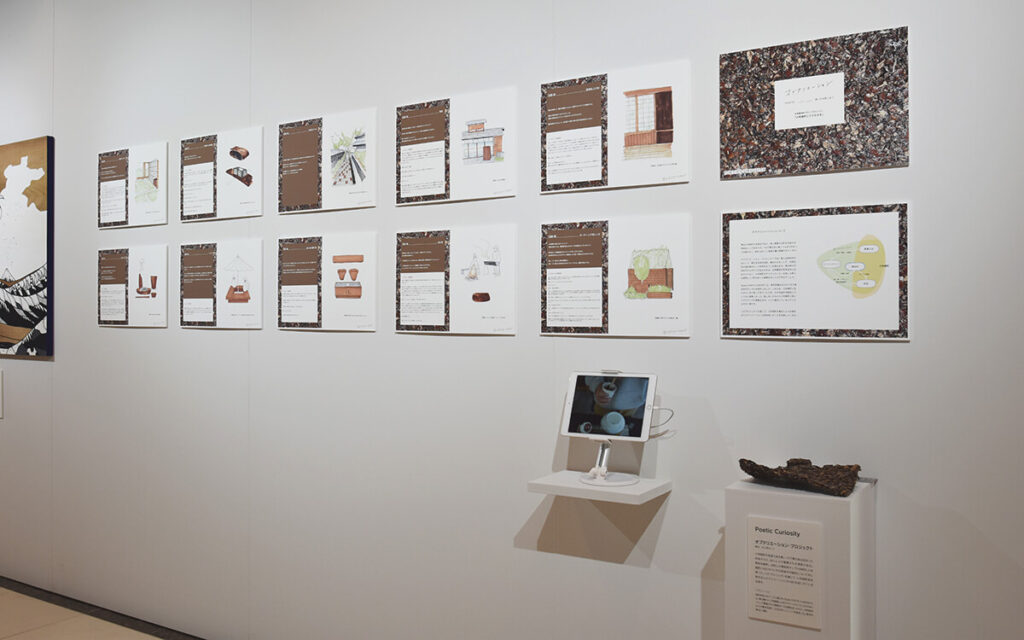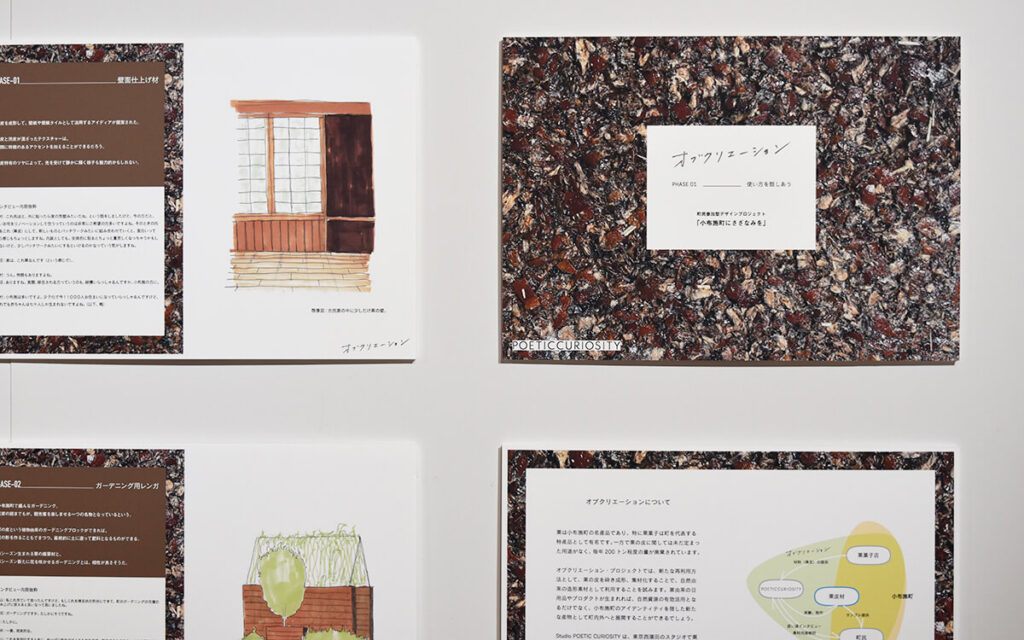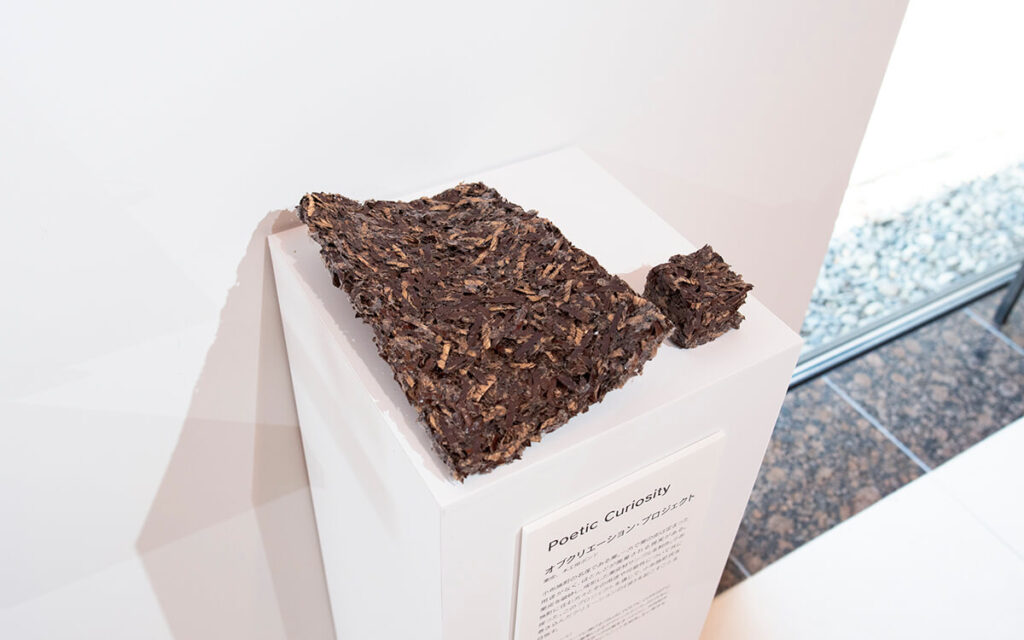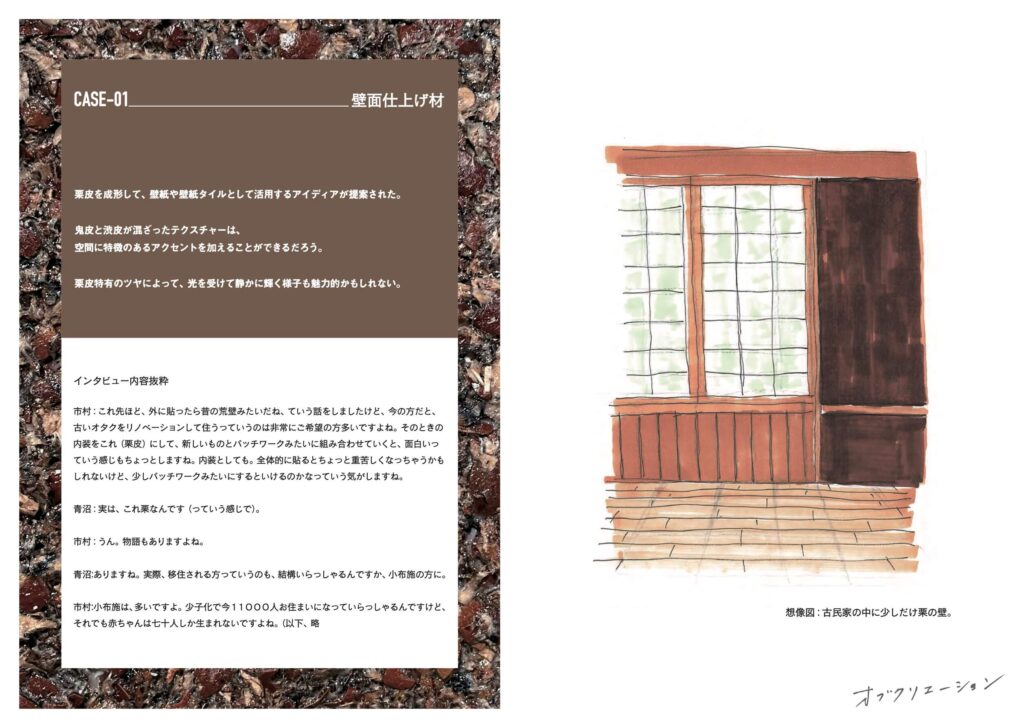 In our solo exhibition, Poetic Prototyping 2022, we presented our ongoing experiments to creating chestnut shell-made products that can ultimately be returned to the soil.